Posts for: October, 2014
By Dr. Schneider Dental Care
October 27, 2014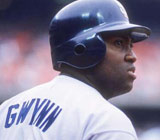 What would it take to get you to give up tobacco? For major league baseball player Addison Reed, it took the death of his former coach, Tony Gwynn. Gwynn, a Hall-of-Famer who played for the San Diego Padres in addition to coaching at San Diego State, was just 54 years old when he died of oral cancer. As soon as Reed heard the sad news, the Arizona Diamondbacks' relief pitcher says he knew what he needed to do: He took every can of smokeless tobacco he owned and dumped them all in the trash.
"It's just become a habit, a really bad habit," Reed told an interviewer at MLB.com. "It was something I always told myself I would quit." But quitting took him many years — in fact, Reed admitted that he first started using smokeless tobacco as a junior in high school.
People begin using tobacco — in the form of cigarettes, cigars, pipes, or smokeless types (snuff, chewing tobacco, or dip) — for a variety of reasons. One major draw is that they see others doing it. And, while smoking is prohibited in most all Major League venues, the use of smokeless tobacco has remained fairly widespread.
Smokeless tobacco isn't a safe alternative to cigarettes. According to the National Cancer Institute, it contains 28 carcinogenic agents. It increases the risk not only for oral and pancreatic cancer, but also for heart disease, gum disease, and many other oral problems. It's also addictive, containing anywhere from 3.4 to 39.7 milligrams of nicotine per gram of tobacco — and its use has been on the rise among young adults.
But now the tide may be turning. After Addison Reed's announcement, his former college teammate Stephen Strasburg (now a pitcher for the Washington Nationals) resolved that he, too, would give up tobacco. "[The] bottom line is, I want to be around for my family," said Strasburg. Mets left-hander Josh Edgin has vowed to try quitting as well. It's even possible that Major League Baseball will further restrict the use of smokeless tobacco at games.
What does this mean for you? It may just be the opportunity you've been waiting for… to stop using tobacco. Dentists have seen how quickly oral cancer can do its devastating work — and we can help you when you're ready to quit. The next time you come in for a checkup, ask us how. Your teeth and gums will thank you — and your family will too.
By Dr. Schneider Dental Care
October 09, 2014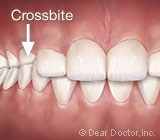 There's more to orthodontics than simply moving teeth. Especially with children and adolescents, we also want to guide the development of the entire facial structure to solve certain types of malocclusions (poor bites).
One such concern involves the upper jaw and palate (roof of the mouth), known collectively as the maxilla. In some individuals, the maxilla is narrower than normal. This causes the upper teeth to fit abnormally inside the lower teeth when occluding or "biting down" and is known as a cross-bite. A cross-bite may restrict the amount of space for your teeth to erupt (appear in the mouth) in proper alignment. It can be so severe the individual may have to shift the jaw to one side to completely bite down.
If a cross-bite is caught early, there's a non-surgical treatment to widen the maxilla and help prevent upper teeth misalignment. But there's a limited time window of opportunity: this is because the maxilla is actually formed by two bones with a seam that runs down the middle of the palate. The two bones will eventually fuse, usually at the beginning of puberty; until then there's a slight separation.
Before the bones fuse, we can use a palatal expander to widen this seam and encourage permanent bone growth in the resulting gap. The expander is made of two metal halves joined in the middle by a small screw device that fits between the teeth. You or your child turns the screw a very small amount once or twice a day with a special key and the action pushes the maxilla outward on either side: the slight tension created stimulates bone growth. Over time, the new bone will have added width to the maxilla and eliminated the cross-bite.
While it's possible to correct this after the maxilla fuses, it will require surgery to separate the bones. The palatal expander helps us correct the problem in the most non-invasive way possible, but it must be done before puberty. Discovering this type of malocclusion early is one of many reasons why regular dental visits should be an important part of your child's healthcare.
If you would like more information on palatal extenders, please contact us or schedule an appointment for a consultation. You can also learn more about this topic by reading the Dear Doctor magazine article "Palatal Expanders."