Posts for: February, 2019
By Dr. Schneider Dental Care
February 18, 2019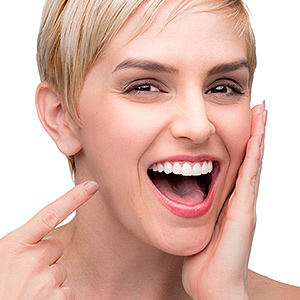 Those unattractive teeth you see in the mirror are what are standing between you and a truly beautiful smile. If only you could make them go away.
In a way, you can do just that—with dental veneers. For the past three decades dentists have been covering the imperfections of problem teeth with these thin layers of porcelain. What's more, they're usually less involved and expensive than other restorations.
Veneers work best on teeth with moderate flaws like chipping, heavy staining or wearing, or slight misalignments like crookedness or gaps. The dental porcelain used is a ceramic material that so closely mimics the color and translucence of natural teeth it often takes a trained eye to notice any difference.
The first step to getting veneers is to plan your new look with a full examination and a diagnostic mock-up, a temporary application of tooth-colored filling materials applied directly to the teeth. This gives you and your dentist a better visual idea of how veneers will look on your teeth, and to make any adjustments ahead of time. A dental lab will use these findings to create your custom veneers.
In the meantime we'll prepare your teeth to accommodate your veneers. Although they're usually only 0.3 to 0.7 millimeters thick, veneers can still appear bulky when placed straight on the teeth. To adjust for their width we usually must remove some of the teeth's surface enamel so the veneers look more natural. Because enamel can't be replaced, the removal permanently alters the teeth and will require some form of restoration from then on.
When the veneers are ready we'll attach them with special cement so they'll form an almost seamless bond with the teeth. You'll then be able to use them just as before—but with a little caution. Although quite durable, veneers can break under too much force, so avoid biting on hard objects like ice, hard candy or nuts. And be sure you practice good dental care on your veneered teeth with daily brushing and regular dental cleanings and checkups.
The end result, though, is well worth the upkeep. Porcelain veneers can rejuvenate your smile and provide you a new level of confidence for years to come.
If you would like more information on porcelain veneers, please contact us or schedule an appointment for a consultation. You can also learn more about this topic by reading the Dear Doctor magazine article "Porcelain Veneers: Your Smile—Better than Ever."
By Dr. Schneider Dental Care
February 08, 2019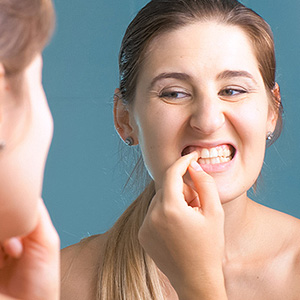 If you're over 30 your chances for developing periodontal (gum) disease are better than half. And it's not a minor matter—untreated gum disease can lead not only to tooth loss, but to an increased risk of cardiovascular disease and other inflammatory conditions.
Fortunately, we have effective ways to treat gum disease, even in advanced stages. But the best approach by far in avoiding a devastating outcome for your teeth is to prevent gum disease from developing in the first place.
It helps first to know how gum disease begins. The most common cause is dental plaque, a thin biofilm of food particles on tooth surfaces that harbors the bacteria that triggers the disease. If you keep your teeth clean of built-up plaque and tartar (calcified plaque) with daily brushing and flossing and regular dental cleanings, you'll minimize the growth of disease-causing bacteria.
If you don't practice effective oral hygiene, however, within a few days you could develop an initial infection called gingivitis. This form affects the outermost layers of the gums and triggers a defensive response from the body known as inflammation. Ordinarily, inflammation helps protect surrounding tissues from infection spread, but it can damage your gums if it becomes chronic. Your weakened gums may begin to detach from the teeth, forming voids filled with inflammation known as periodontal pockets. Eventually, the infection can spread to the supporting bone and lead to tooth loss.
In addition to a dedicated oral hygiene and dental care program, you should also be on the lookout for early signs of gingivitis. Infected gums can become red, swollen and tender to the touch. You may notice they bleed easily while brushing and flossing, or a foul taste or breath that won't go away even after brushing. And if some of your teeth feel loose or don't seem to bite together as they used to, this is a sign of advanced gum disease that deserves your dentist's immediate attention.
Practicing preventive hygiene is the best way to stop gum disease before it starts. But if gum disease does happen, catching it early can be a game-changer, both for your teeth and your smile.
If you would like more information on preventing and treating gum disease, please contact us or schedule an appointment for a consultation. You can also learn more about this topic by reading the Dear Doctor magazine article "How Gum Disease Gets Started."