Posts for: February, 2021
By Dr. Schneider Dental Care
February 18, 2021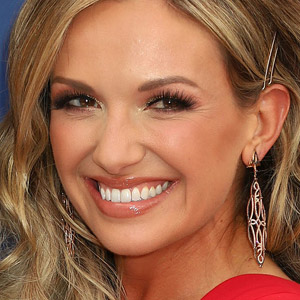 Performing for an awards show is a quite a feather in an entertainer's cap. So, up-and-coming country music star Carly Pearce was obviously excited when she gained a slot on last November's Country Music Awards. But an accident a couple of weeks before the event almost derailed her opportunity when she fell and knocked out two of her front teeth.
Fortunately, Pearce took quick action and, thanks to a skilled dental and medical team, was able to put her mouth back together before the show. Those watching her perform her hit single, "I Hope You're Happy Now," as she smiled broadly would never have known otherwise about her traumatic emergency if she hadn't spilled the beans.
Orofacial injuries can happen to anyone, not just entertainers. You or someone you love could face such an injury from a motor vehicle accident, hard sports contact or, like Pearce, a simple slip and fall. But if you also act quickly like Pearce, you may be able to minimize the injury's long-term impact on dental health and appearance.
Here are some guidelines if you suffer a dental injury:
Collect any tooth fragments. Dental injuries can result in parts of teeth—or even a whole tooth—coming out of the mouth. It may be possible, though, to use those fragments to repair the tooth. Try to retrieve and save what you can, and after rinsing off any debris with cold water, place the fragments in a container with milk.
Re-insert a knocked-out tooth. You can often save a knocked-out tooth by putting it back in its socket as soon as possible. After cleaning off any debris, hold the tooth by its crown (never the root) and place it back in the empty socket. Don't fret over getting it in perfectly—your dentist will assist its placement later. Place a piece of clean cloth or cotton over the tooth and have the injured person bite down gently but firmly to hold it in place.
See the dentist ASAP. You should immediately see a dentist if any tooth structure has been damaged, or if a tooth is loose or has been moved out of place. If you're not sure, call your dentist to see if you should come on in or if you can wait. If a dentist is not available, go immediately to an emergency room or clinic. With many dental injuries, the longer you wait, the more likely the teeth involved won't survive long-term.
A dental injury could happen in a flash, with consequences that last a lifetime. But if, like Carly Pearce, you take prompt action and obtain necessary dental care, you could save an injured tooth—and the smile that goes with it.
If you would like more information about dental injuries, please contact us or schedule a consultation. To learn more, read the Dear Doctor magazine article "The Field-Side Guide to Dental Injuries."
By Dr. Schneider Dental Care
February 08, 2021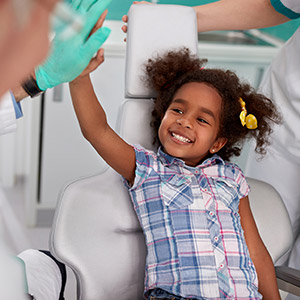 By the time your child reaches their first birthday, they may have only a handful of primary teeth. So, should you schedule their first dental visit or wait until they're older?
Absolutely schedule it—a dental visit at age one is one of the most important steps you can take to protect and promote your child's dental health. Starting routine dental care at this early stage can help ensure they enjoy healthy teeth and gums now and in the future. Here's why.
Keeps you a step ahead of tooth decay. Children can experience a rapidly advancing form of tooth decay called early childhood caries (ECC). If not prevented—or treated promptly should it occur—ECC can quickly destroy primary teeth. If they're lost prematurely, future permanent teeth may not erupt properly. Regular dental visits can help prevent or diagnose decay before it causes major damage.
Intercepts problems before they grow. Dental problems, especially bite-related, usually appear in late childhood or early adolescence. But they can start much earlier with signs only a dentist might be able to detect. Early treatments can correct or minimize a developing bite problem, saving you and your child more extensive treatment later.
Reduces your child's dental visit anxiety. The dental office can be an unfamiliar environment for a child that can trigger anxiety. But children who start dental visits sooner rather than later are more apt to adapt and view visiting the dentist as a routine part of life. You may also want to consider a pediatric dentist who not only specializes in children's dental care and development, but may also promote a "kid-friendly" treatment environment.
Promotes the importance of dental care. Beginning regular dental visits shines the spotlight on your child's dental needs and development. As a caregiver, you can gain important insight and support from your dentist toward ensuring your child's teeth stay healthy and develop normally. As a side benefit, increased attention on your child's dental care may increase the same for your entire family.
The first years of a child's life sets the foundation of their dental health for the rest of their lives. You can help make sure that foundation is as sound as possible by beginning early dental visits.
If you would like more information on effective dental care for children, please contact us or schedule an appointment for a consultation. You can also learn more about this topic by reading the Dear Doctor magazine article "Age One Dental Visit."